Eco Cashew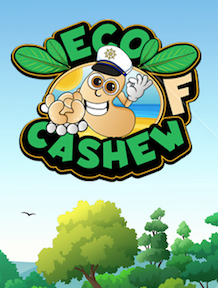 Your opportunity to participate in creating Fair Trade prices for Cashew Farmers, 100+Jobs and a CO2 Reduction by buying the CashewF tokens.
An Eco Cashew community to support, Enable Fair Trade, Local Production and CO2 Reduction.
A social community supporting Local Trade at Fair Trade prices and CO2 Reduction by processing Raw Cashew near Farmers, support by buying the CashewF token. Cardano Native Token CashewF, CSHWF.