Eco Cashew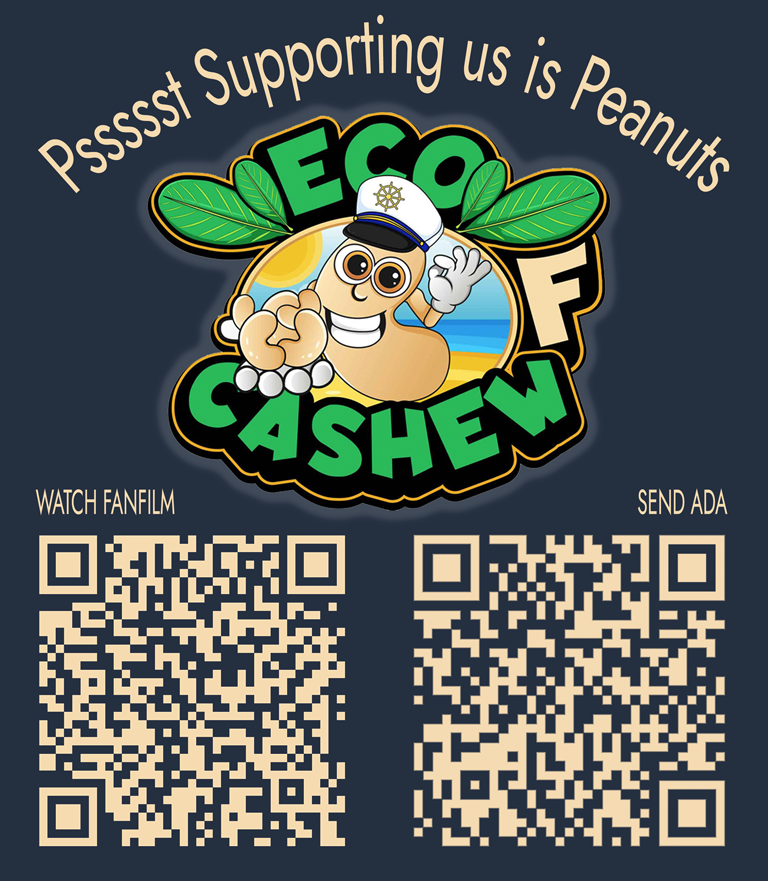 Apexpool.info is a proud supporter of the EcoCashew project, Working to create Fair Trade for Local Cashew farmers with 90% reduction in C02 emmisions by processing the farmer's Cashews on location instead of transporting them all around the world to get them processed in Asia. APEX Stake Pool is participating in Eco Cashew's CashewF ISPO which is seven epochs long from epoch 350 until the end of epoch 356.
By staking your Cardano with APEX you can support the environment and earn Free CashewF token rewards from Eco Cashew.
!! Earn Twice the EcoCashew CashewF ISPO Rewards by Delegating before June 30th. !!
Click or scan the image above to learn more about Eco Cashews project to create jobs and help the environment.
CashewF: Your opportunity to participate in creating 100+Jobs, Fair Trade prices in Africa and 90% CO2 Reduction by buying the CashewF tokens. EcoCashew together with Apexpool.info in the News: https://thenewscrypto.com/ecocashew-com-worlds-first-eco-fair-trade-project-with-asset-backed-cashewf-coins/
Talk to the Team of EcoCashew here on Telegram: https://t.me/EcoCashewF/
Visit Website www.ecocashew.com
Roadmap www.ecocashew.com/roadmap.html
Whitepaper www.ecocashew.com/assets/pdf/cashewf-whitepaper.pdf
Fan Film www.ecocashew.com/assets/mp4/cashewf-fanfilm.mp4